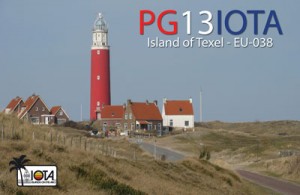 PG13IOTA was a special event station active during the RSGB IOTA contest from Friday 26 July till Sunday 28 July 2013 from the island of Texel, EU-038.
Focus was on the 40, 20 and 15- meter bands, using an Icom IC-9100, Heil Pro Elite head-set. The used antenna was a 5-bands HyEndFed as inverted V on an 11-meter SpiderPole.
Logs are uploaded to eQSL and LoTW. Paper QSL-cards via PH4X, all contacts have been confirmed and send out via the bureau (or answered directly).
---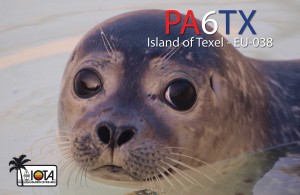 In 2014 we activated the island of Texel (EU-038) during the RSGB IOTA weekend in July. This year, in 2014, we will return with better equipment and more operators. This year we will use PA6TX as callsign. More info will follow soon. Meanwhile: qrz.com/db/pa6tx.
Confirmed operators:
PA4RVS, PH4X, PD0LVS, PD1JFB