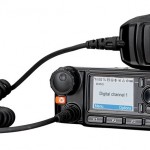 When you own a Hytera DMR transceiver you need an optional cable costing 35 euro to program your transceiver and/or to upgrade the firmware.  In my opinion, programming cables should never be an option. You can spend the 35 euro to buy one, or spend about 5 euro to make one yourself.
The self-build version had one big advantage above the commercial one: it fits in the back of the transceiver so no need to change the microphone every time you want to program an extra channel.
German operator DJ8TM had created some nice drawings on how to build it. Keep in mind you can only buy the connector for the MD785(G) and the RD985(G), not the portable sets since these use some sort of Hytera made proprietary connector.  You also notice these cables don't have a CPS/FW switch to change the cable from a programming cable to a firmware-update cable. Don't worry, switching can be done with the default microphone and the default microphone hang clip (which has some sort of magnetic contact). The mentioned cables work in CPS mode (programming) by default. If you want to switch to firmware-update mode simply connect the microphone to the microphone (wall)clip and it's in FW mode.
N.b.: This cable does not work in combination with the SM-19 DTMF microphone. The default mike is okay.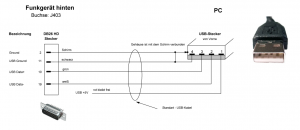 Shopping list (Conrad):
741650-89 Assmann WSW A-HDS 26 LL/Z D-SUB male connector 180 °
715980-89 Assmann WSW A-FT 15 D-SUB case
502149-89 (Option: Ferrite, you should have some in the part-box)
USB cable (you should have some in the part-box)
Total cost: less than 5 euro (excluding shipping)
[important]Download the electronic circuit[/important]