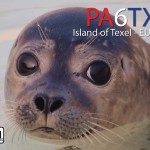 In 2013 we activated the island of Texel (EU-038) during the RSGB IOTA weekend in July. This year, in 2014, we will return with better equipment and more operators. This year we will use PA6TX as callsign. More info will follow soon. Meanwhile: qrz.com/db/pa6tx.
Confirmed operators: PA4RVS, PH4X, PD0LVS, PD1JFB
Confirmed guests: DL1KVN
Logs will be uploaded to both LoTW and to eQSL at the end of the contest. QSL to the bureau via PD0LVS.
More info: qrz.com/db/PA6TX. VisitingTexel turing the IOTA weekend and like to join (some hours) as guest operator? Feel free to contact us!