The most difficult VUCC award to get is obviously the 144 MHz one. For 50 MHz one summer with Sporadic E should be enough to fulfill the 100 maidenhead grid locators one. For 432 MHz, 50 grids are enough, for 1296 MHz only 25 locators are required, for 2330 MHz only 10 and higher bands only 5 locators will do. For bands above 1 GHz, one active contest weekend should be enough to fulfill the requirements.
In total I worked about 90 maidenhead grid locators on 144 MHz. Via Logbook of the World (LoTW), 52 are confirmed. WSJT-X in combination with JT-Alert as Worked Grid Indicator is really helpful in FT8, since it will also show of the operator is using eQSL and/or LoTW to get your QSO's confirmed fast without the hassle of sending analogue paper cards you receive after a year to the US. I wish there were more stations using LoTW, in particular on the higher bands.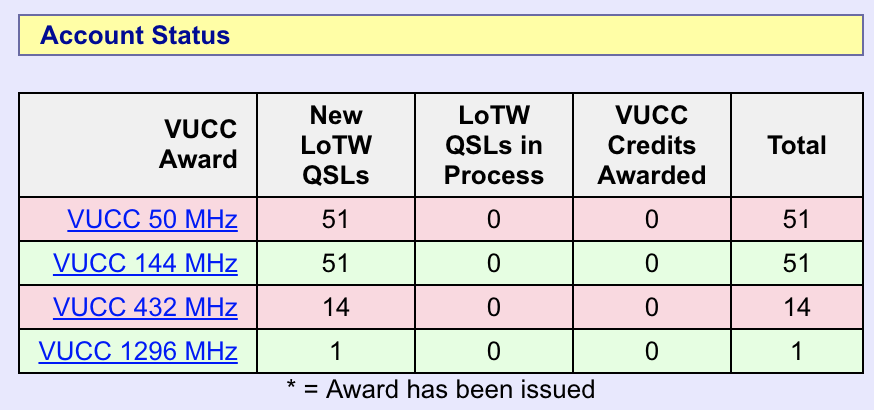 Update one week later. Worked 10 grids extra of which 8 already have been confirmed via LoTW. This wek the antenna was heading towards 210 degrees (France).