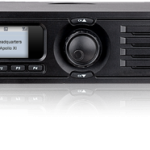 I'm busy preparing a new DMR-repeater. The exact location is unknown but having a look at white spots in the coverage maps from the current repeaters most-likely it will be somewhere in the Northern part of the Netherlands.
The repeater is the Hytera RD985 so it will join the HYT-network. Currently there are 3 options for locations that are being investigated:
– Alkmaar (NH)
– Amsterdam (NH)
– Den Haag (ZH)
– Drachten (FR)
– Maastricht (LB)
The IP-backbone is a problem on all these locations. No internet connection is available. Some sites already have suitable antennas (VHF-repeater on dual-band sticks), some have not. Next weeks I hope to retrieve more information about the different sites and, more important, HAMs within reach of the possible new repeater. After that it's collecting more parts (duplexer) and start tests and measurement stuff on the dummyload.
To be continued!